UC Public Transit Services
Upper Cumberland Public Transit realizes that one size does not fit all when it comes to the ride that you need.  Our diverse array of services, including bus routes, door-to-door, and customized trip services, help ensure that we get you where you need to go.
Read the UC Public Transit Policy on cancellations and no-shows.
To learn more about grievance/complaint filing and request for reasonable modifications, click here!
Not sure where to start?  Travel Training is a great place to begin!  With a primary focus of learning to use the UC Public Transit System, you will have the freedom to go anywhere you want to go.  To participate call
1-833-UCTRIPS (1-833-828-7477)
Check out the Travel Trainer brochure for even more detail
With Mobility Management we look for the "right fit" for our customers.  Through customer feedback, request for modifications, ease of access and education, we are continually evaluating and adjusting our programs. To access this service call
1-833-UCTRIPS (1-833-828-7477)
Go Upper Cumberland provides a deviated fixed-route bus system in Algood, Cookeville, McMinnville, and Crossville; picking up and dropping off passengers at designated points along the route.
To get started, check out the Go Upper Cumberland Ride Guide.
Route Maps:
Ride Upper Cumberland offers door-to-door public transportation in each county we serve. Transportation services are customized by each county to address the local needs of residents as they are identified.
For pricing and zones by county, check out the Zone Maps below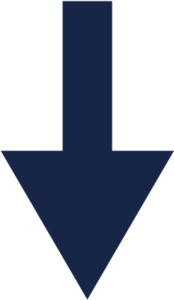 Connect Upper Cumberland provides each community with daily intercity bus service on I-40 and I-24 routes into Nashville and Murfreesboro with stops along the route including the Greyhound Bus Station, airport, and other requested destinations.
View the Connect Upper Cumberland route schedules:
Our Shuttle on Schedule (SOS) provides corporate event, individual contract, and after-hours transportation services for groups at a rate of $50 per hour with a minimum of four hours.  To discuss booking a trip, contact us at
1-833-UCTRIPS
(1-833-828-7477)
MyRide Upper Cumberland provides Senior Volunteer Transportation for older adults who are age 60+ to take essential trips in the county in which they live. Riders must be able to walk on their own or with the assistance of a cane or walker. This is a membership-based program.  To see what MyRide has to offer, check out the dedicated website at https://www.myrideuctn.com/
We have multiple volunteer and internship opportunities available throughout the UC Public Transit program. To see how you can help, call 1-833-UCTRIPS today!
Tax deductible donations help extend the reach of our services and programs. If you would like to make a donation, please contact us at 1-833-UCTRIPS
Want to start a career at UC Public Transit?  Retired and looking for something rewarding to do?