We get you where you need to go.
Upper Cumberland Human Resource Agency's Public Transportation strives to maintain a professional, customer-friendly, low-cost transit system that provides transportation to rural residents of all ages. We pride ourselves on helping individuals by providing a safe, quality, and dependable service.  It is funded by the Federal Transit Administration, TN Dept. of Transportation, local human service contracts, fares, local revenues, and in-kind contributions.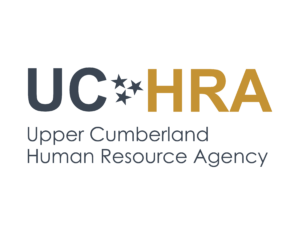 Upper Cumberland Public Transit is a program of the Upper Cumberland Human Resource Agency (UCHRA).  To learn more about this organization and the many programs that it offers, click to open up the UCHRA website in a new tab.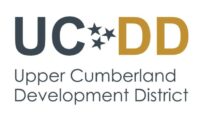 The Upper Cumberland Development District (UCDD) provides administrative services to UCHRA. UCDD also works to develop economic and community development projects, is the regional Area Agency on Aging and Disability, and operates HUD 202 & 811 housing complexes. Click here to learn more!
We strive to improve the quality of life for people in the UC.
I want to thank UCHRA for providing efficient and very affordable subsidized Cookeville-Nashville-Cookeville bus shuttle service … Indeed, UCHRA is so blessed with such good, kind, helpful, caring, thoughtful, and responsible employees which are very hard to find these days! 
Attention UCHRA drivers: I want to take this opportunity to thank you for all that you have done for me; you all have been so incredibly kind to me and I don't know how to thank you. I think I speak for my dad and my stepmom when I say thank you for your compassion, love, and kindness towards me! 
Thank you! I needed transportation to Kroger's. When I called your office, I was told someone would pick me up about 11 o'clock. That gentleman was right on time, and on the return trip, he brought my groceries to the door.
I have been using [UCHRA Public Transportation] as my only source of transportation since March. I am in a wheelchair and require assistance. I have never met a more caring, helpful group of people in my life. All of the drivers are fantastic. They are always ready with a smile or a listening ear and a helping hand.
The Americans with Disabilities Act (ADA)
The Americans with Disabilities Act prohibits discrimination against qualified individuals with disabilities from participation in services, programs, or activities of a public agency – including transportation programs.
Title VI Disclaimer
Upper Cumberland Human Resource Agency Public Transportation complies with Title VI of the Civil Rights Act of 1964 (42 U.S.C. 2000d et seq.), which states that "no person in the United States shall, on the ground of race, color, or national origin, be excluded from participation in, be denied the benefits of, or be subjected to discrimination under any program or activity receiving Federal financial assistance." Any person who believes that discrimination has occurred by a state agency on the basis of race, color, or national origin, including limited English proficiency (LEP), in violation of Title VI may file a written complaint with the Tennessee Human Rights Commission. Complaints must be filed within 180 days of the alleged discriminatory act. Complaints may also be filed with the state or federal agency involved, or the United States Department of Justice. For more information, please contact the Upper Cumberland Human Resource Agency.