UC Public Transit Services
UCHRA Public Transportation realizes that one size does not fit all when it comes to the ride that you need. Our diverse array of services, including bus routes, door-to-door, and customized trip services, help ensure that we get you where you need to go.
Click through the tabs below to review important information before
you ride with UCHRA Public Transportation.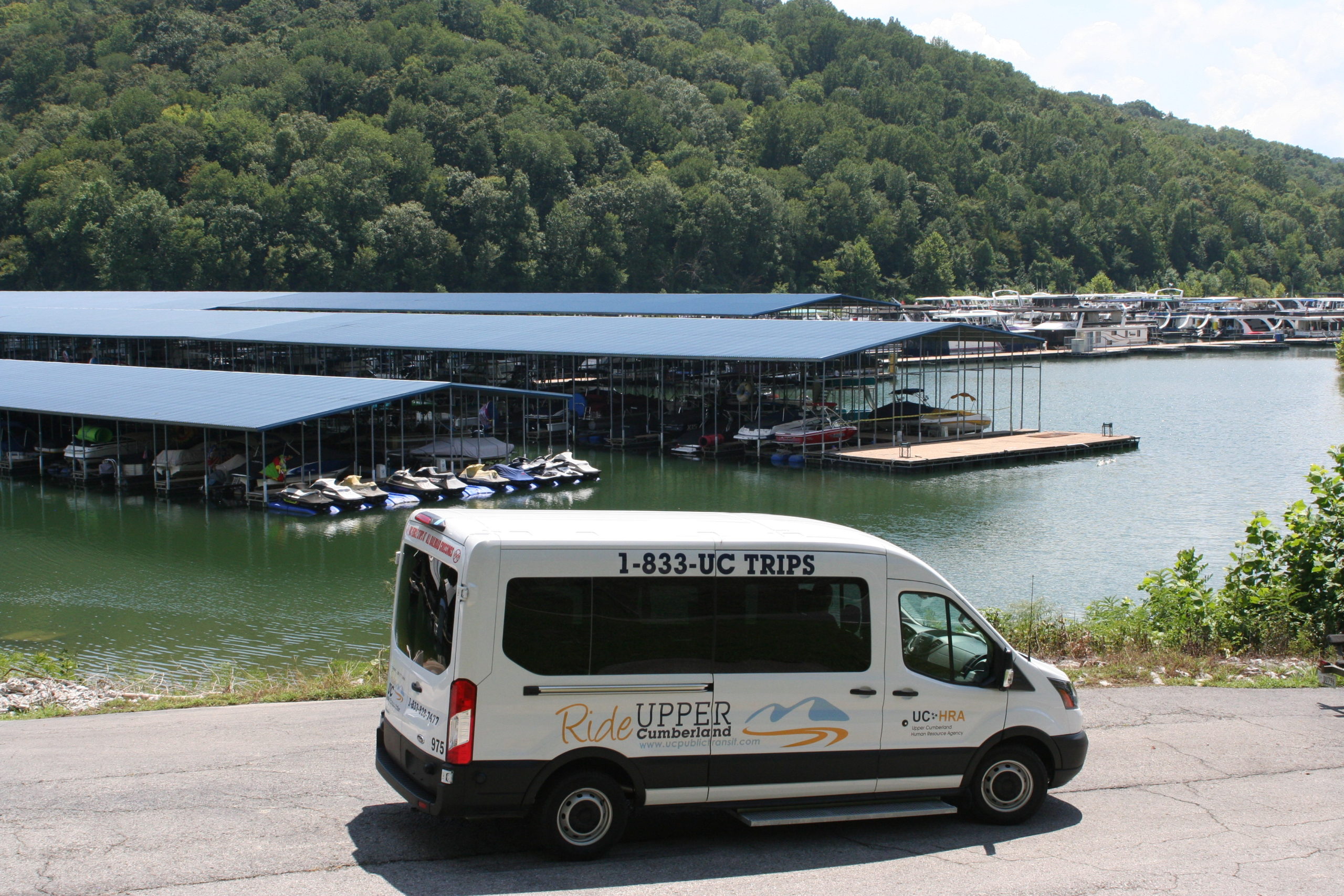 With Mobility Management we look for the right fit for our customers. Through customer feedback, request for modifications, ease of access, and education, we are continually evaluating and adjusting our programs. To access this service call 1-833-UC TRIPS (1-833-828-7477) today!
Not sure where to start? Travel Training is a great place to begin! With a primary focus on learning to use the UCHRA Public Transportation System, you will have the freedom to go anywhere you want to go. Call 1-833-UCTRIPS (1-833-828-7477) or view the Travel Trainer Brochure for additional information.
To learn more about grievance/complaint filing and requests for reasonable modifications, click here!
Ready to ride? Click the tabs below to discover available transit services.
Connect Upper Cumberland provides each community with daily intercity bus service on I-40 and I-24 routes into Nashville and Murfreesboro with stops along the route including the Greyhound Bus Station, airport, and other requested destinations.
View the Connect Upper Cumberland route schedules:
Go Upper Cumberland provides a deviated fixed-route bus system in Algood, Cookeville, McMinnville, and Crossville; picking up and dropping off passengers at designated points along the route.
To get started, check out the Go Upper Cumberland Ride Guide.
Click below to view the route maps for each city:
The Job Access Program is designed to assist qualifying low‐income individuals with transportation to and from their place of employment. The program also assists with transportation to and from childcare for all eligible dependents.
Any persons wishing to participate in the Job Access program should complete a Job Access Transportation Information Form and provide all necessary eligibility documentation to UCHRA program staff at their county of residence office.
Meet Cookeville/Putnam County area's new mobility-on-demand service. Partnering with Routematch Uber Technologies as a part of their mobile app service, users can select Pick Up Cookeville for trips within Putnam County.
This service is offered Monday-Thursday 6 a.m. – 9 p.m., Friday 6 a.m.– 1 a.m., and Saturday 11 a.m. – 1 a.m.
Pick Up Cookeville is only available on the Uber app during the listed hours of service.
UCHRA Public Transportation's Ride to Recovery aims to help those who are in early recovery succeed by providing free transportation to desired recovery support services; treatment, meetings, mental health or probation appointments, and other recovery-related activities.
Shuttle UC provides transit services for corporate events, individual contracts, and after-hours transportation services for groups at a rate of $50 per hour with a minimum of four (4) hours.
To discuss booking a trip, contact us at 1-833-UCTRIPS (1-833-828-7477)